Nov 16, 2006 at 05:02 PM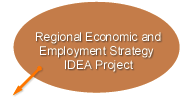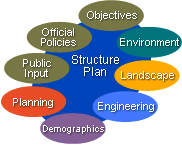 Public input to Tokyu's response to the draft North West Corridor Structure Plan took place in small group meetings to encourage personal contributions.
Official policy statements were scrutinised and there were meetings with officials in various agencies. A transport reference group considered the technicalities of testing the plan alternatives.
Objectives were compiled from planning studies in this and other countries, the comments of existing residents, and the needs of the present and future landowners.
Specific studies were done on Landscape, Environment, Demographics, Engineering and Planning.
Public input to the North West Corridor Structure Plan will occur in 2005 as part of its review process.
Last Updated ( Jul 17, 2007 at 06:23 PM )